BEWARE! DISTURBING AND GRAPHIC IMAGES! (And yes, they are entirely fake.)

The following are excerpts from the files of the Westchester County Sheriff's Department on the cannibal murders in the area. These files and crime scene photos are intended to give players a more visual reference of the mystery they need to solve. Pay attention, as there may be a few clues in here that your characters can pick up and run with...
Even before the students of Xavier's knew anything was wrong, the police were finding mutilated mutant corpses...
During And to All a Good Night, students discovered a grisly corpse in the woods.
VICTIM PICTURED AS LOCATED IN SITU.
FORENSIC EXAMINATION OF REMAINS SHOWS SIGNIFICATE MUTILATION AND DISMEMBERMENT. CAUSE OF DEATH UNKNOWN AT TIME OF INVESTIGATION. REMAINS SHOW SIGNS OF INGESTION BY UNKNOWN PREDATORS THOUGH SOME TOOTH MARKS CONSISTANT WITH HUMAN TEETH.
Just days later, another disturbing discovery is made in a nearby community...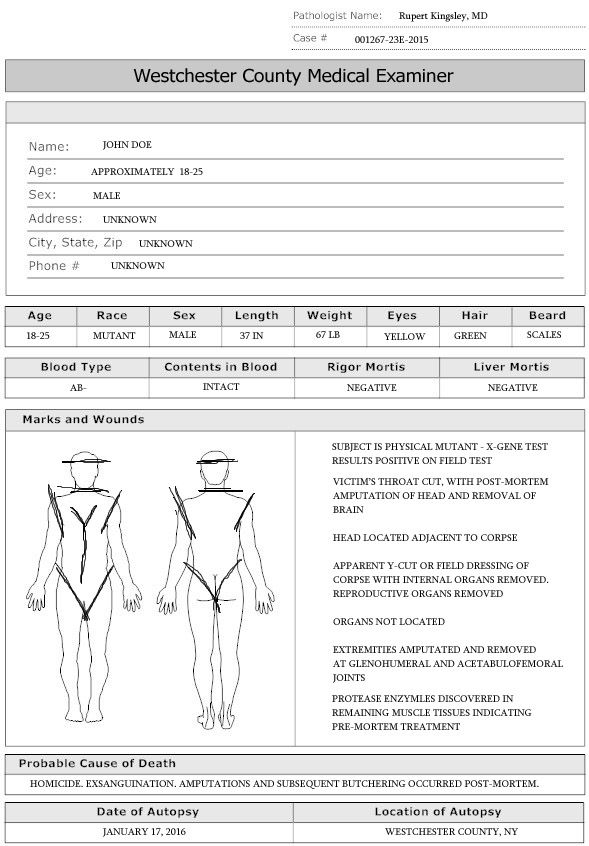 During Raiders of the Body on the Meathook, Fabian and Johnny followed an anonymous tip to an abandoned building and found a nightmare of epic proportions.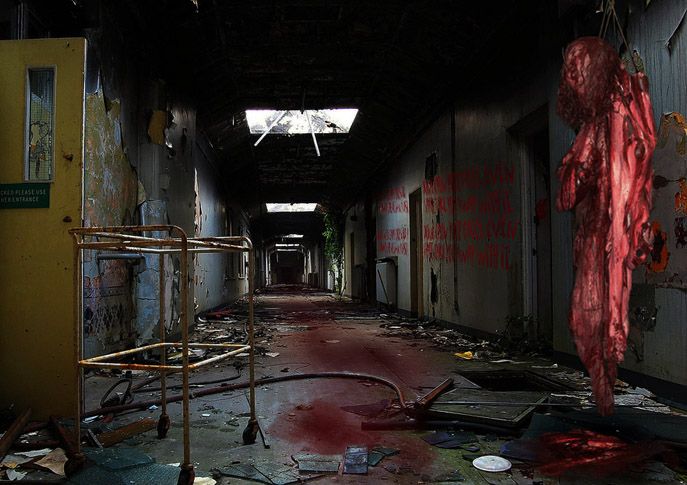 SEVERAL VICTIMS WERE DISCOVERED IN THE ABANDONED BUILDING, MOST BUTCHERED AND MOST HANGING FROM MEATHOOKS. SOME IN AN ADVANCED STATE OF DECOMPOSITION.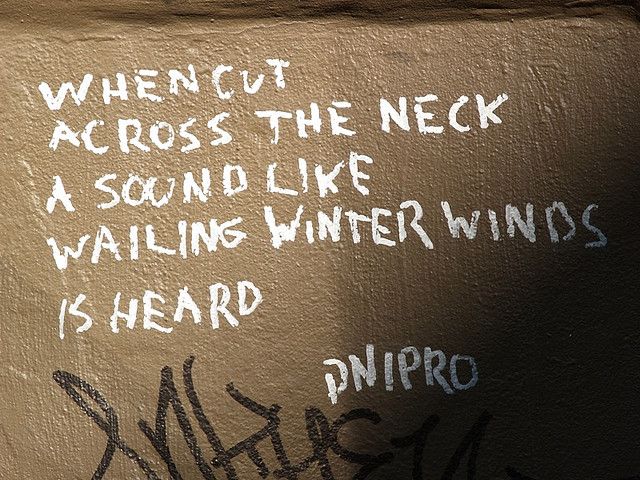 NONSENSICAL WRITINGS AND BIBLICAL PASSAGES WERE FOUND SCRAWLED ON THE WALLS OF THE ABANDONED STRUCTURE IN WHAT LOOKED LIKE THE WRITING STYLES OF MORE THAN ONE PERSON.
"And thou shalt eat the fruit of thine own body, the flesh of thy sons and of thy daughters, which the LORD thy God hath given thee, in the siege, and in the straitness, wherewith thine enemies shall distress thee."
Deuteronomy 28:53
IN ADDITION TO WHOLE CORPSES, LIMBS AND BUTCHERED AND APPARENTLY HUMAN MEAT WERE DISCOVERED IN THIS STRUCTURE. MANY BORE THE FAMILIAR STYLIZED MARKING AND SOME SHOWED HUMAN TEETH MARKS.
During The Blair Mutant Project, the students made a discovery much, much closer to home, in the woods behind the mansion. Clearly, someone has been watching them. And just as clearly, someone got too close.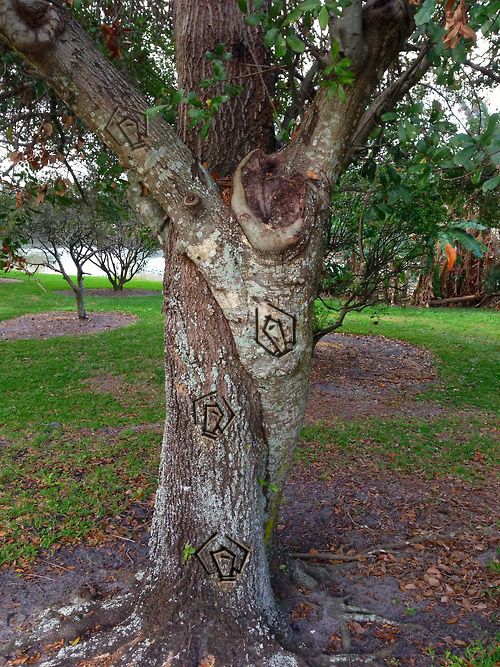 DURING AN INVESTIGATION OF THE GROUNDS OF THE XAVIER SCHOOL, DETECTIVES DISCOVERED SEVERAL TREES MARKED WITH THE SAME STYLIZED SYMBOL FOUND ON THE REMAINS OF MOST VICTIMS.
A HUMAN LAW ENFORCEMENT AGENT -- DEPUTY CALEB MICHAELS -- WAS FOUND DEAD ON THE GROUNDS OF THE SCHOOL, NOT FAR FROM THE MARKED TREES. THE CORPSE WAS BUTCHERED, THEN MUTILATED.
WITH THE DISCOVERY OF A HUMAN CORPSE ON SCHOOL GROUNDS, THE XAVIER SCHOOL HAS NOW BECOME A CRIME SCENE AND IS UNDER ACTIVE INVESTIGATION.