Is this the future face of mutant law enforcement?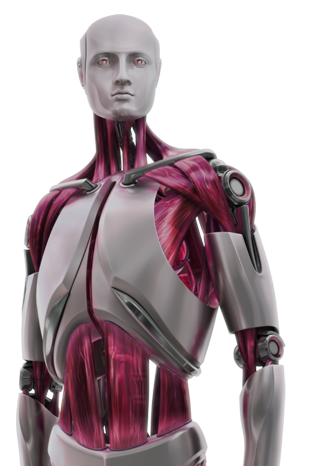 By Kat Farrell
The Daily Bugle

Former presidential candidate and CEO of Oscoro Norman Osborn had what is being called both a public relations failure and coup in New York's Central Park today.
The Oscorp press conference was billed as an unveiling of Osborn's much-hyped yet mysterious Sentinel program, which appears to feature artificial intelligence androids capable of tracking and neutralizing mutants.
"Ladies and gentlemen, I hope you are ready to see the future of personalized anti-mutant security: The Sentinels!" Osborn said during the May 1 conference.
The Sentinels appeared riding flying gliders also billed to be the state-of-the-art in Oscorp's aeronautics design.
Osborn has assured the media that the robots are programmed for defensive purposes only, but they brag an arsenal including super strength, night vision, advanced scanners and energy beam projections. The beams are reported to have settings varying from stun to obliterate.
As impressive as these creations are, they were apparently easily disabled by a group of terrorists later identified as PETA radicals. The group suffered the only casualties in the attack, and has claimed responsibility, citing Oscorp's use of animals in testing programs related to the Sentinel Project.
SHIELD and SWORD agents, apparently aided by non-uniformed members of the X-Men, ended the assault on the park, and transported Osborn and most of the press and bystanders to safety.
The Stark administration had no immediate comment on the New York Sentinel incident, but White House officials reported it is under investigation.