So get this, my girlfriend loves me (
) and totally thinks I'm cute 'cause I like Nightcrawler so much (
) so she made this REALLY SWEET
BAMF decal for my car!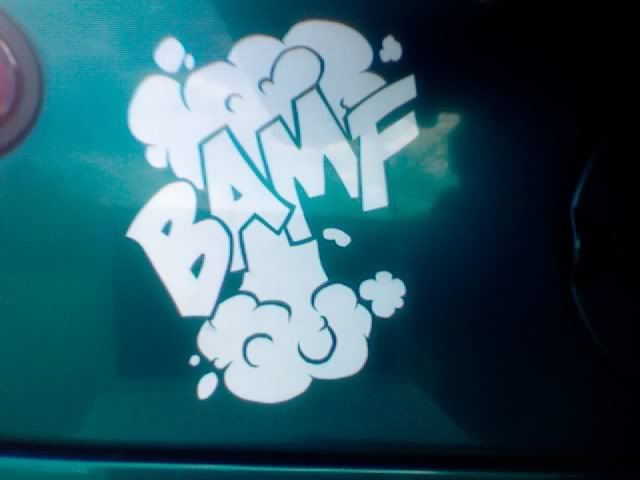 and from far away (with waaayyy too much light--sorry)
and this is the decal she made for her car some time ago:
WHICH I THINK IS REALLY COOL!!
Everyone, round of applause for the perfectly awesome decals made by my perfectly awesome girlfriend!
I told her she should commission the stuff for you guys and do Lockheed and such, but she said she does them by hand and the amount of work is obnoxious, and she could bring it to the car place down the street on a PDF and they'd laser-Cut it for her no problem, but at that point you guys can just do it yourselves!
Anyways, have a Bamf-tastic day!
[Edited on 4/1/11 by Ult_Sm86]