For the past 6 months, I've been growing a goatee. Constantly growing, no trimming or anything.
Needless to say, it's gotten long. It began as a friendly wager between myself and my friend Lucas. He was convinced that he could beat me in a "beard off".
The stakes were set (bragging rights only) and the rules were outlined: We'd have 6 months, October 1 to April 1, to grow the longest beard. On April 1, they would be measured and the winner would be announced.
I won. By an inch and a half. It's now over 4 inches long...see for yourself: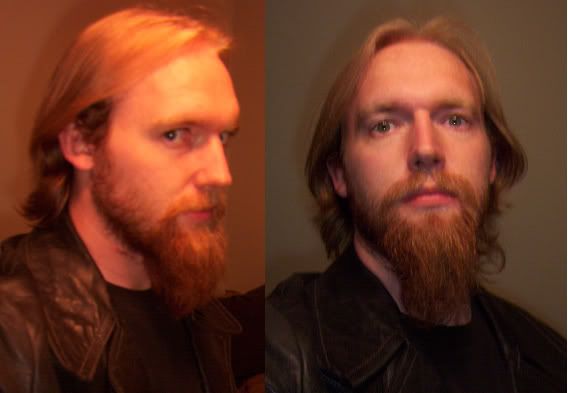 And now, the Great Winter Beard Off is over...and I'm getting this half-a-dead-muskrat the hell off my face. (And getting a haircut for the first time since the beard off began.
)
[Edited on 5-20-2006 by Crash Tofu]