I stumbled across this little jem while looking for pictures to convert into puzzles on my computer (yes, I am a geek).
I am one of those people who firmly believes that there just ain't that many ugly cats out there. Ugly dogs, for sure. But cats? They are pretty much universally attractive to me, barring the odd one.
This would be an 'odd one'.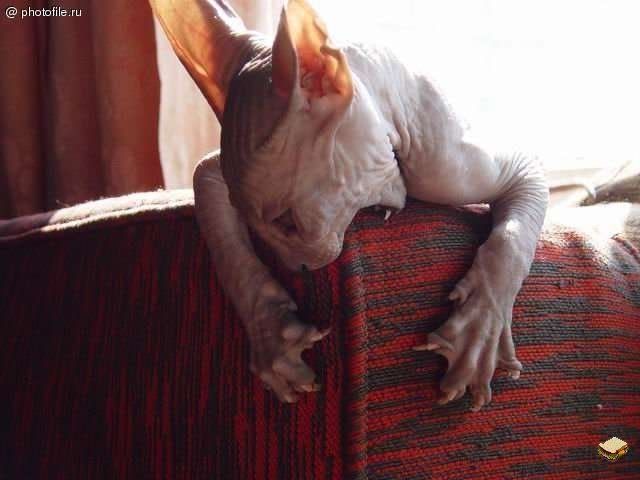 Dude, I don't know about you but even kitty loving me would have nightmares about THAT.
Paws