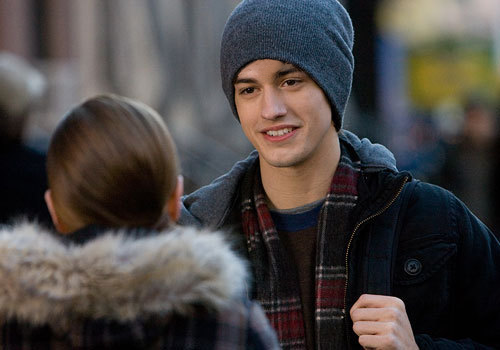 Name:
James Killer
Other Names:
Jimmy, Jim, Jimmeh
Alias:
Officially;
Distract
Unofficially;
Peanut
Date of Birth:
17th of June, 1998
Height:
5'3"
Nationality:
UK
Status:
Unregistered mutant
Affiliation:
X-Men
Mutant Abilities:
Jim had the power to prevent others from focusing their concentration. The conduit for this power is his incessant talking. If the target of this has powers that rely on concentration, Jim could effectively block them from using this power as long as he was conscious.
Relatives:
Nana April (Carer)
Appearance:
Jim's only psysical abnormality is the fact that since he was born he has never grown any hair on his body except for a pair of large, bushy eyebrows, As they seem to be the only body hair Jim is able to grow he is quite proud of them.
He is usually seen wearing the classic combination of jeans, t-shirts and dirty sneakers, with either a baseball cap or bandana in the summer, or a beanie hat in the winter, as he is a little bashful of his baldness.
History:
For his whole life he has only ever known his carer, an elderly woman he refers to as Nana April, he's unsure as to what happened to his biological parents and he can't really say he cares much either way, he had a happy but somewhat sheltered upbringing, going to school, making friends, getting into the occasional fight. He's always been somewhat of a chatterbox but recently he's discovered that when he really gets going people have a tendency to 'zone out' on him, he'll be doing a presentation in class and once he's finished he realises that those who at the start had been paying attention, as well as the teacher will have been unable to focus on him, doodling in thier notebooks or staring out of the window and will be unable to recall what exacty he'd been talking about.
Jim figures he must have a really boring voice or something, since the goof-offs who weren't paying any attention in the first place don't seem to have any problems, but that hasn't shut him up yet.
Links:
Jimmy's G+