So I own & have read two of Marvel's
Season One
books, a modernized origin series. The idea is similar to the Jeph Loeb/Tim Sale series they did ([i[Daredevil: Yellow, Spider-Man: Blue, Hulk: Grey[/i]) but w/out the romantic elements. (Though romance appears in the two I've read, for sure).
It's sort of like... missing stories or missing plot points from the original comics.
Season One: Doctor Strange
is by Greg Pak & Emma Rios. Rios' art is phenomenal, she's clearly a quality artist and a valuable asset to the Marvel line. I hope they keep her around longer. Pak, as always, serves us lots of character and a lot of story, a nice balance of both.
Dennis Hopeless (known for the
Avengers Arena
story) and Jamie McKelvie take on
X-Men: Season One
which features some pretty basic art by McKelvie but great story from Hopeless. Short of
All-New X-Men
, this is the most developed I've ever seen the original cast, certainly the most relatable they've ever been.
I'm looking to get Tom DeFalco's
Antman: Season One
next with art by Horacio Domingues.
DeFalco is one of the greats, a famous name associated with the Web-Head and mostly any other big Marvel book, sans X-men. (He's not as well received in those circles).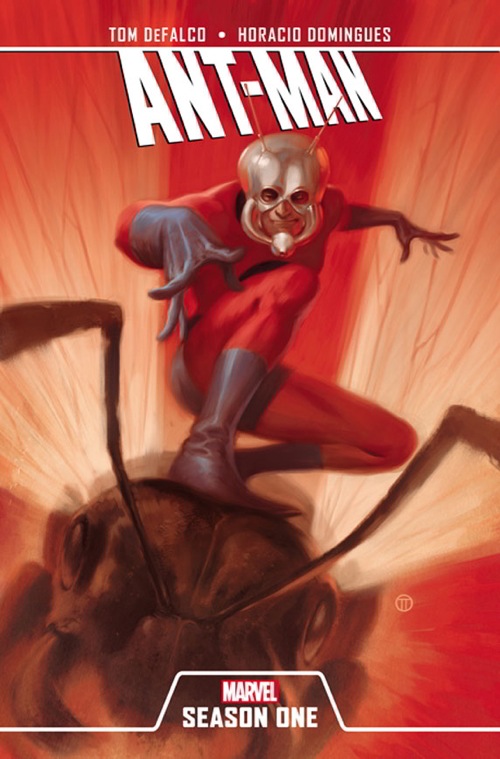 There's also
... no Black Widow or any of the ladies yet... no Power Man or Blade... gettin' to be a very white sausage fest. But the creators are a very diverse and talented line-up so there's that at least. What ones would you guys be interested in? And who do you think deserves a
Season One
? (Besides Nightcralwer!)
I think there needs to be Black Widow, Power Man, Blade, Venom, Iron Fist, Nova (Sam Alexander), & Storm.